Bruniquel classified "Most Beautiful Villages of France"
Overlooking the impressive Aveyron river, the Bruniquel castles are the first to catch the eye. The enchantment continues when you stroll through the fortified town built in floors. The castles crowning the rock consist of the "Young" Castle with its labyrinth of partially restored rooms, the tower of Queen Brunehaut (12th century) but also the "Old" Castle. Built on ancient walls from the Middle Ages, it offers a superb panorama of the Gorges de l'Aveyron, from the top of its Renaissance style gallery opening directly onto the river.
The village of Bruniquel served as the setting for the film "Le vieux fusil" with Philippe Noiret and Romy Schneider. A room hosts an exhibition of photos taken during the shooting of this film.
Read more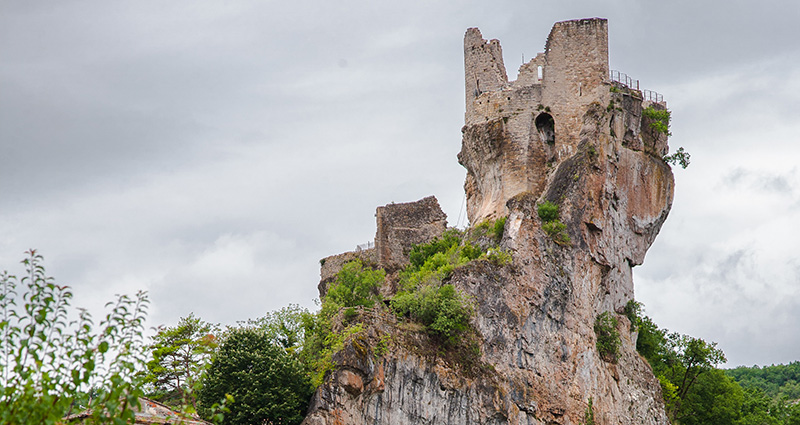 Penne castle
As soon as you arrive in the village of Penne, the medieval charm that the streets of the city exude invite you to take a stroll. And it is by looking up that you will come face to face with the fortress of Penne! Who could have imagined that a castle could be at the top of this cliff? Climb to the top along the path from the village of Penne. Once at the top of the cliff, breathe and open your eyes wide! From the top of the Castle, you will have a unique view of the Aveyron Gorges and the Grésigne forest below!
To live in medieval times through multiple educational workshops, interactive guided tours, fun illustrated routes and costumed shows in high season.
Read more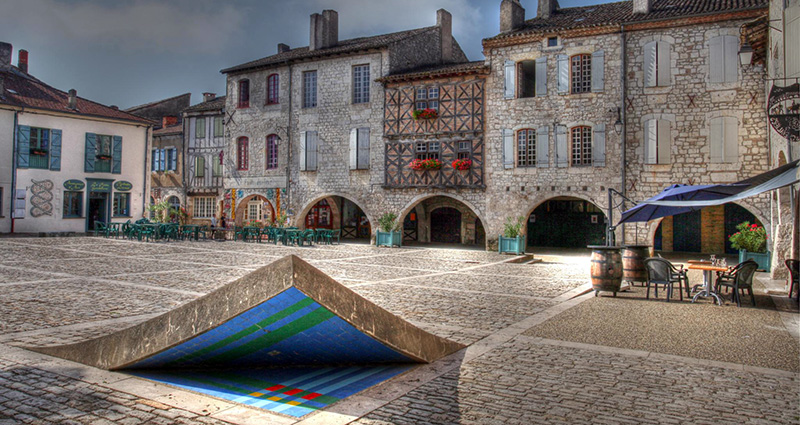 Lauzerte, bastide of Tarn et Garonne
Former medieval bastide classified among the Most Beautiful Villages of France, stopover on the way to Saint-Jacques and emblematic place of Quercy Blanc, Lauzerte invites you to discover its remarkable heritage.

The country houses, named "bastides" are a feature of Occitania. These are cities created from scratch between the 12th and 14th centuries. Their plan is in the form of a checkerboard. The streets intersect at right angles and their central square, where the bustling market takes place, is generally lined with cutlery.

Read more

Enter an almost millenary cloister!
A world treasure of Romanesque architecture preserved in the heart of Tarn-et-Garonne, it is the cloister of Moissac, a major stage on the way to Saint-Jacques-de-Compostelle in Spain. Nestled in the heart of the uvale city, the sculptures of rare finesse preserved in this millenary cloister have survived the centuries despite the turbulent episodes of history that have shaken the city. The harmony of this unique place and its 76 capitals, 46 of which are historiated and its corner pillars, are eternal, masterpieces shaped by talented men almost 1000 years ago.
Read more